Why choose a
Home Test Kit?
We work in collaboration with the most advanced laboratories in the world, which have developed specific tests for many pathologies with conclusive results.

At Bionobo we work with analysis kits, so that anyone can access this type of test from home.

We take care of facilitating the collection of samples at home and we send the results as a first step to deepen the knowledge of your state of well-being.
Buy your test kit in our webshop

Payment is made securely on our payment gateway using
debit/credit cards or PayPal.

Once payment is received, we will send the kit to the address you provide us.
Your results in
15-20 days
Once we receive the sample, we will start carrying out the analysis and we will send you the results in a period that can take up to a maximum of three weeks, depending on the type of analysis requested.
Then, we will send you a report through your email.
Know your current state
and evolution
These tests are of the highest precision and quality on the market, they have been meticulously prepared by Biosalud laboratories, a biological medicine hospital with more than 37 years of experience in the field.

If you want to know how effective your detox or candida elimination protocol is with Alcalina, as well as to know your initial state, these tests are the best option and can be carried out anywhere, so you will not have to travel. t3>
Do you suffer from

chronic fatigue?
It is very likely that they have high levels of toxicity and heavy metals in your body at the intracellular level. Blood toxin tests do not detect these toxins deposited in the tissues.
I WANT TO KNOW MY
LEVELS OF TOXICITY
SECURE CHECKOUT

Most common signs of toxicity

MIGRAÑA
ALERGIAS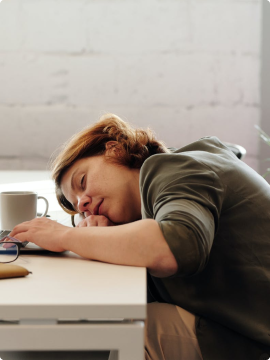 FATIGA
AUTOINMUNES
Test Laboratories Biosalud

FAQ

Q. What is HeavymetalsCHECK?

R. Los metales pesados son elementos químicos con una densidad más alta que la de otros elementos y son tóxicos para las personas. Estos metales – mercurio, plomo, plata, aluminio o cadmio – presentan una mayor peligrosidad ya que no se degradan fácilmente y por tanto, pueden permanecer en nuestro organismo. Estos metales tóxicos, como otras sustancias, están presentes en nuestro organismo de forma natural pero pueden provocar enfermedades. De hecho, es un factor común en numerosas enfermedades crónicas y degenerativas. El análisis de metales pesados, HeavymetalsCHECK, mide la proporción de metales pesados en nuestro organismo y determina si hay un exceso o una exposición que puede estar detrás de alguna de las enfermedades que padecemos. Una de las ventajas de la prueba HeavymetalsCHECK es que puedes realizarla desde casa, depositando un mechón de pelo en el kit que te enviamos desde Biosalud Análisis.


Esta prueba no solo presenta una alta fiabilidad sino que nos muestra un rango amplio de oligoelementos esenciales y tóxicos – hasta 39 – con la posibilidad de recibir una interpretación de los resultados de manera personalizada. El cuero cabelludo acumula elementos minerales de forma irreversible y la cantidad que determinamos es proporcional a la concentración de los mismos elementos minerales en otros tejidos del organismo. El HeavymetalsCHECK es una prueba fiable para analizar si hay un exceso de metales pesados en nuestro organismo.

Q. Who is the heavy metal analysis for?


R:

Heavy metals are one of the factors behind 82% of chronic degenerative diseases. Although our body contains these types of substances naturally, an excess or an alteration in their metabolism can cause an excess in the accumulation of heavy metals. Not only chronic degenerative diseases, but also anxiety or depression, cancer, fibromyalgia or different autoimmune diseases, find a common factor in the excess of heavy metals.

The analysis of heavy metals is aimed at people who, with a diagnosis of chronic disease, do not find the cause of their pathology or symptom in a conventional analysis. This simple test provides precise information on the ratio of nutrients to toxic metals in the body.

Q. How can I test for heavy metals at home? Your HeavymetalsCHECK® kit

The amount of heavy metals, or toxic metals, can be measured with an analysis of our hair since hair proteins accumulate toxic metals that reach the scalp through the bloodstream.

Q. Who is the HeavymetalsCHECK® test for?

A. We recommend taking the HeavymetalsCHECK® test for people who feel: Weakness or tiredness, paleness, disorders such as depression, anxiety, excessive stress or psychotic symptoms Immune disorders, rheumatism, allergies, herpes, paleness, brittle nails, acne, dry skin, hair loss, digestive problems, drowsiness or insomnia, loss or excess of appetite In children, autism, developmental disorders, attention deficit syndrome. In adults, Alzheimer's disease, Impotence, menopause

Q. Do you want to know how our tests work at home?

A. With our test kits, collecting samples at home is very easy. We will take care of collecting them through the transport agency described in the package instructions and sending you the results by mail. In addition, we advise you on possible treatments based on the results obtained. If you want more information write us an email to hola@bionobo.com