Strengthen your immune system, help yourself with the benefits of fulvic acid, our new secret weapon against all kinds of pathogens, including viruses and bacteria.
If you already make a conscious effort to include superfoods like turmeric, ginger, and coconut oil in your daily diet, it's time you introduced this revolutionary supplement to help restore and strengthen the immune system: fulvic acid.
The immune system is an integral part of human health and has evolved to be a complex organization that we trust. In addition to offering us protection against pathogens, it is also capable of stopping the growth of tumors by initiating the inflammatory response. alkaline fulvic acid it has the ability to activate the immune system when necessary to protect itself against infection and foreign pathogens.
A very high percentage of the current population of Spain suffers the results of having a weak immune system, which makes them much more vulnerable in the fight against viruses, flu and all kinds of diseases.
Fulvic acid is a 100% natural supplement that has been used in traditional medicine for many years. Taken daily, it recharges cells through nutrient absorption, energizing the body and helping to maintain a healthy gut and immune system.
In addition to strengthening the immune system,  alkaline fulvic acid allows the body to function more optimally, it will help us in the detoxification and anti-inflammatory process. Here's what you need to know about fulvic acid:
Fulvic acid neutralizes free radicals and cleanses the body of pollutants, such as heavy metals, detoxifying the body of harmful substances and toxins.
Controls inflammation - Fulvic acid helps reduce inflammation in the body.
Supports metabolism – Fulvic acid alleviates oxygen deficiencies and increases the vital activity of cells, stimulating metabolism and increasing energy.
Aids Digestion- Fulvic Acid supports enzymes involved in digestion, improving the health of your gut and reducing common digestive ailments like bloating and cramping.
In addition to strengthening the immune system Fulvic acid is the essence of humic acid. It is recognized as the best organic acid in nature. It has a low molecular weight and high biological activity. Solubility and fluidity, it can fuse minerals and trace elements in its molecular structure. Natural mineral fulvic acid contains more than 70 kinds of minerals and trace elements.
Thanks to the chemical nature of Alkaline, and to the great multitude of minerals and vitamins it contains, it makes our body recover its original state.
"Fulvic acid is the best solution to the growing problem of environmental pollution in our bodies in the 21st century, because its natural ability to remove toxins from cells is incomparable to any other method of detoxifying the body"

Dr Carolanne Wright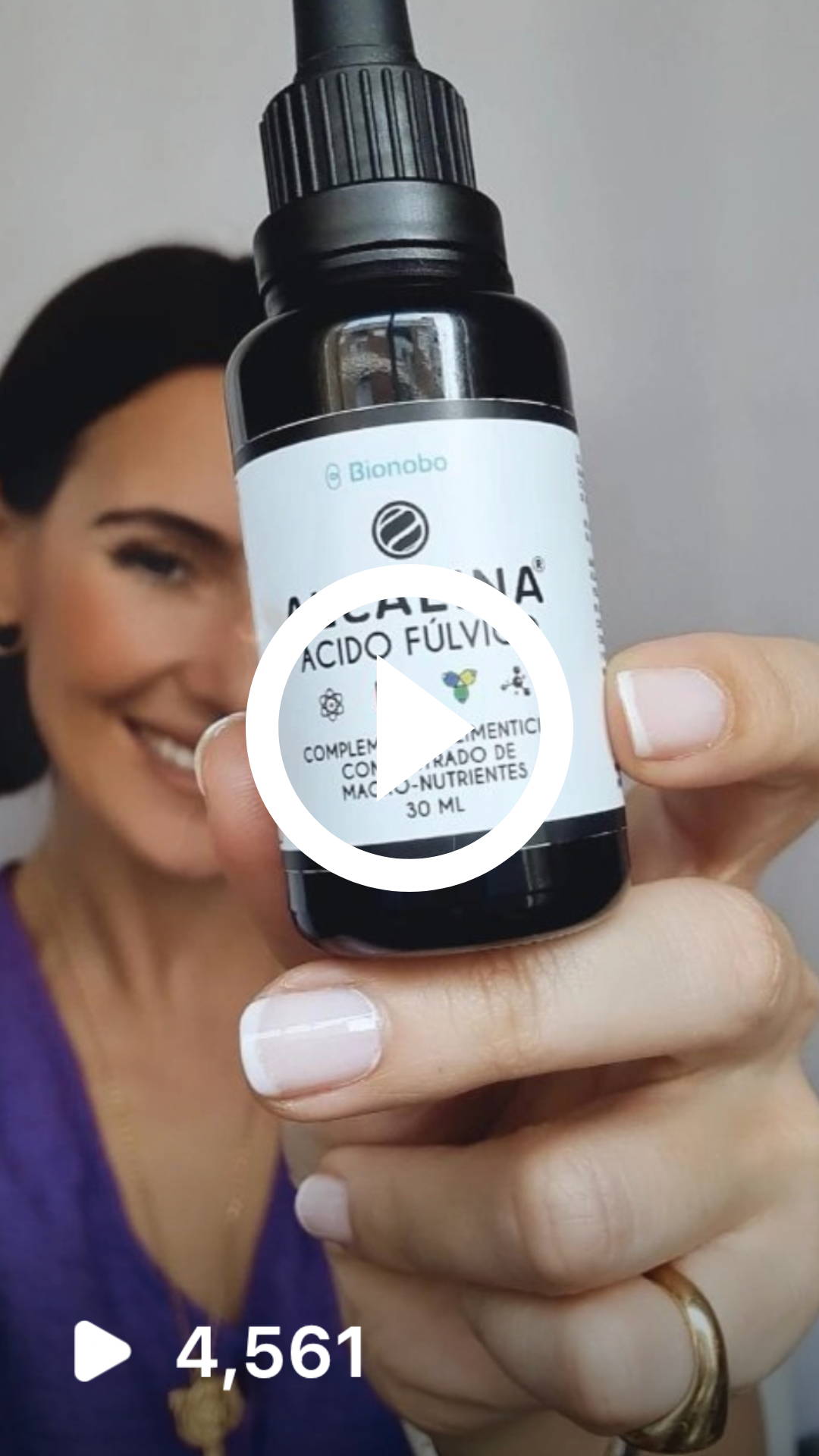 Specialist in facial aesthetics tells us about his experience with the Alcalina® super anti-oxidant elixir.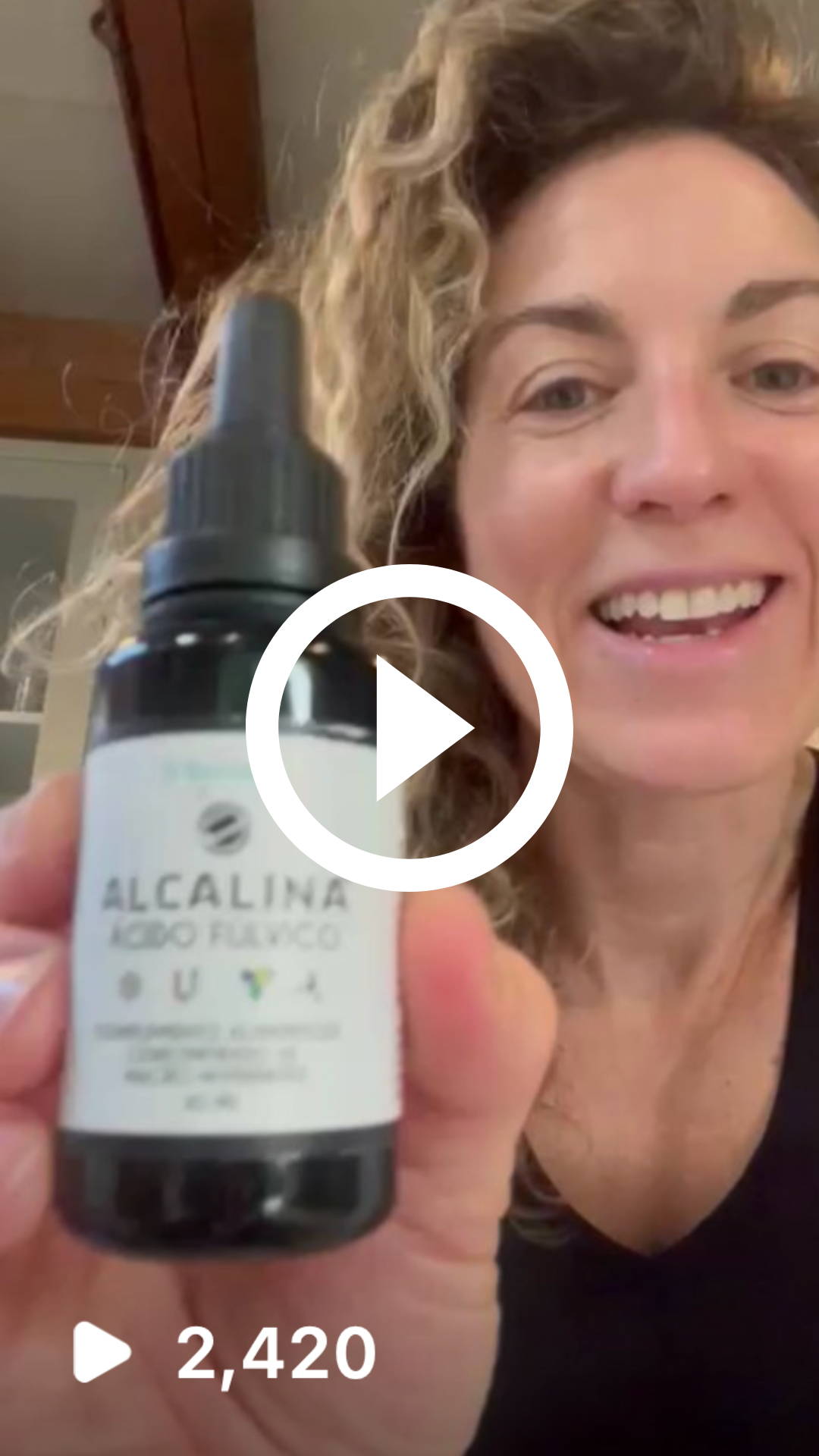 Mom of 3, yogi and natural health ambassador shares her experience with Alcalina® and candida.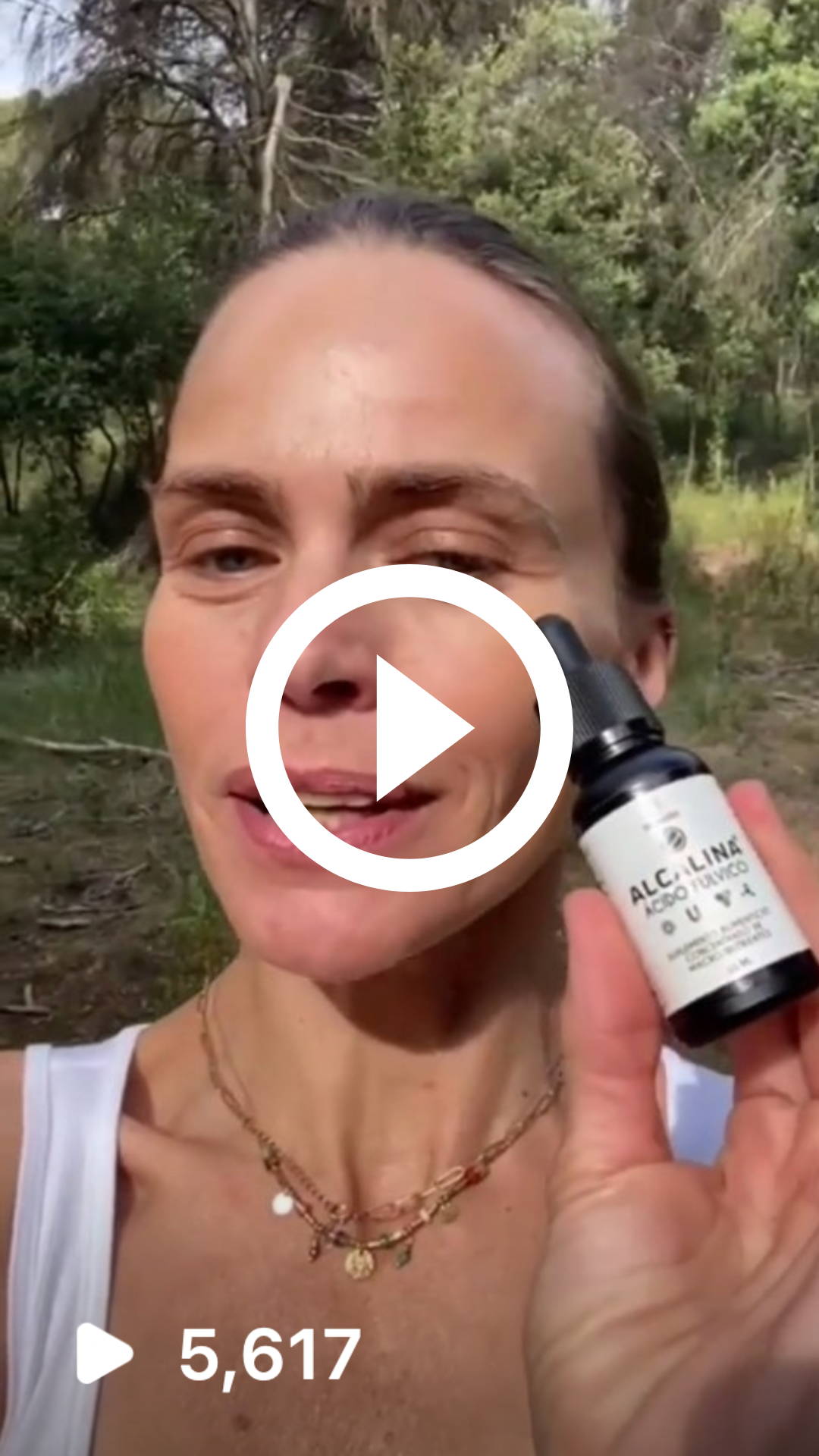 The well-known yogi and model details her experience with the Alcalina® mineral solution
An expert in adventure sports in Ibiza comments on his relationship with Alcalina® fulvic acid.
Include Alcalina® in your routine
SOLUTION
Accompanying Alkaline with a healthy diet and moderate physical exercises, you will once and for all overcome chronic fatigue.
Alcalina® is the most powerful bio-active solution on the market. More quantity does not ensure better quality. Our research and development team has managed to come up with the exact extraction formula to naturally obtain such a high concentration that it surpasses any other similar product by at least 30% more purity. Get all the benefits from one of the only sources and richest in fulvic acid that exist on this planet.

Not all fulvic acid supplements are created equal and do not come from the same source, be careful with metallic or clay mineral products as they can leave toxic mineral deposits in tissues.
All our batches go through rigorous quality control, so we ensure the highest quality, concentration and purity.
Not all fulvic acids are created equal, our patented alkaline water extraction method is unique in the world.